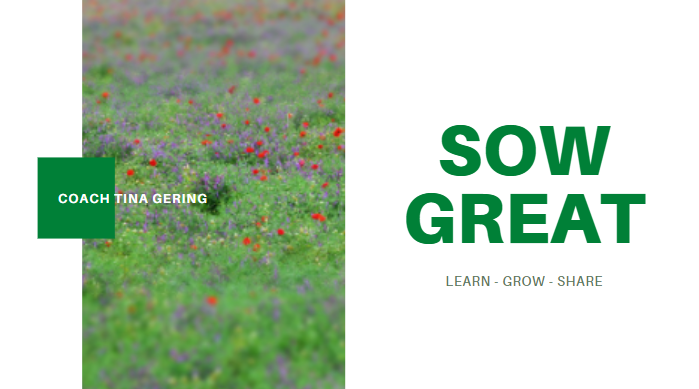 1. SOW GREAT: Caring for Your Garden of Greatness Online Course
This is an amazing signature course offered by Coach Tina designed to:
- Help you discover your true nature
- Satisfy your search for fulfillment
Where ever you are in your journey to learn, grow and/or share your greatness, this course is for you.
Normally this course is offered at $497,
for Black Friday get lifetime access for only $47.
Course includes a 3 session Workshop series on Tuesdays in December (replays available), regularly posted office hours for Q&A and a monthly Mastermind offered starting in 2022.
You can also check out the course on a 2 week trial basis for just $7 - jump in and see what you think. For those who purchase we will honor the Black Friday pricing after your trial expires and you will still have access to all the course extras listed above.
Use the Code TRIAL or LIFETIME47 to apply the discount - available only through November 30th.
https://tina-gering-llc.mastermind.com/masterminds/28439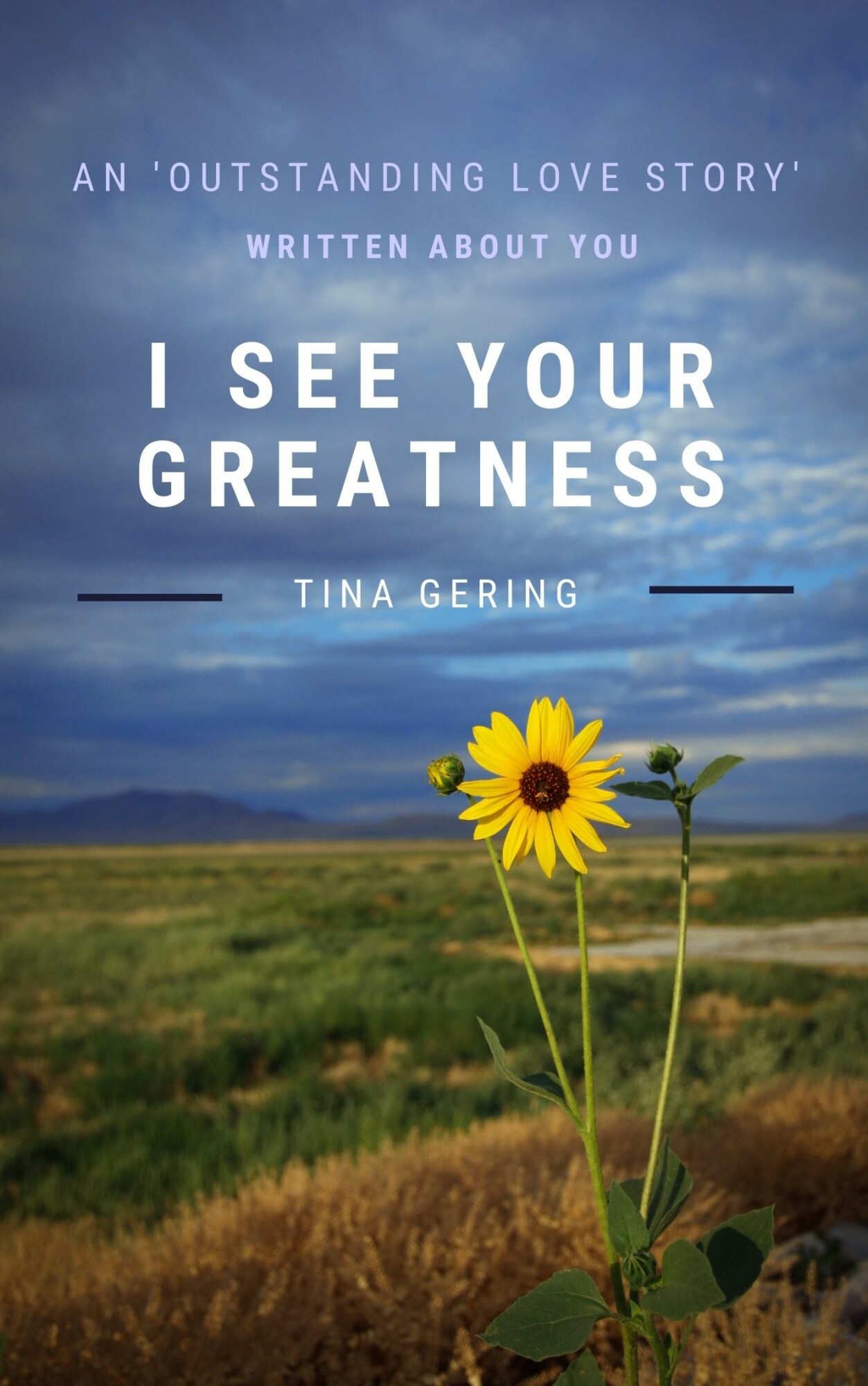 2. I See Your Greatness - Book Pre-Sale
3. Coaching Packages
Get personal 1:1 time with Coach Tina.

- 4 additional weeks of 1/2 hour sessions added to any $297 package (either our Green Gap financial program, or the Quick start program).
- 10 additional weeks of 1/2 hour sessions added to the $997 package (Transform)
- Double 1/2 hour sessions for all other packages.

Schedule a discovery call with Coach Tina to discuss which package is right for you. These special packages will be honored for calls booked before Nov. 30th regardless of when we start meeting.
4. Life Coaching App
Looking for an Oola App to help keep you accountable? My Oola Global is available for just $47/mo (with a $77 registration fee) - and for Black Friday I will pay you back $100 after you sign up (as long as you stay in the program past Dec 31. 2021).
Learn more here: https://lddy.no/yx40
Let's make 2022 Your Greatest Year Yet!!!!