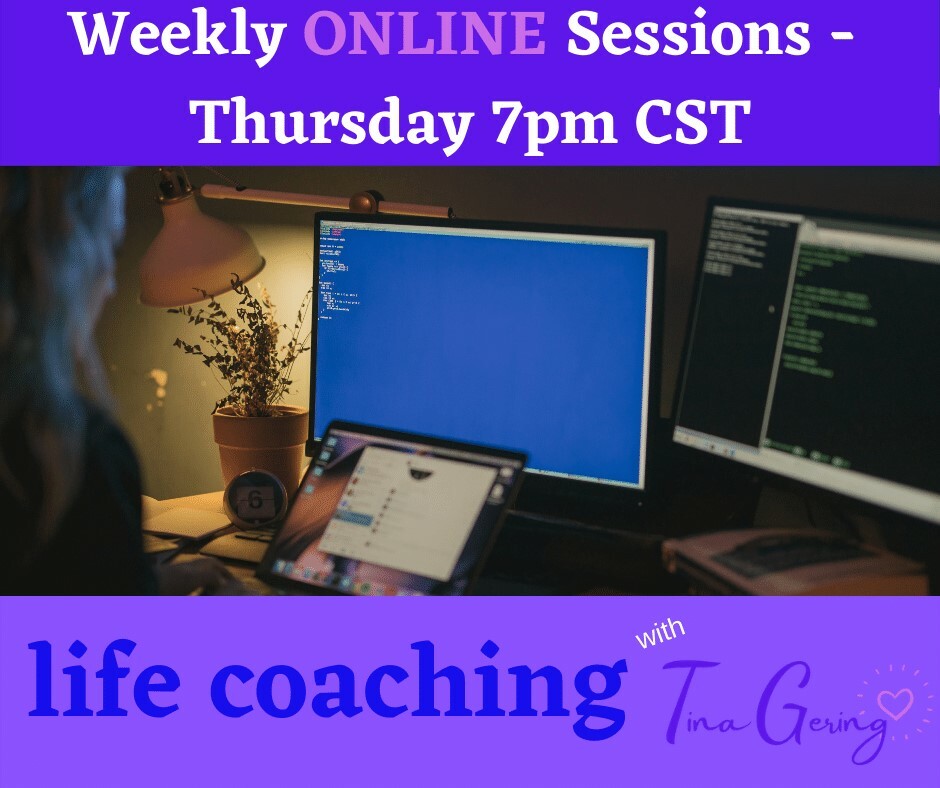 Aug 19, 2021 07:00 PM

–

Aug 19, 2021 08:00 PM

Central time
Every week on Thursday at 7pm CDT you are welcome to join the weekly group life coaching session offered by Coach Tina Gering.
Block out an hour this week for some self-care. This is a discussion based event where you will get some life coaching mini-lessons and have an opportunity to ask any questions you have related to your current journey.

Everyone is welcome!